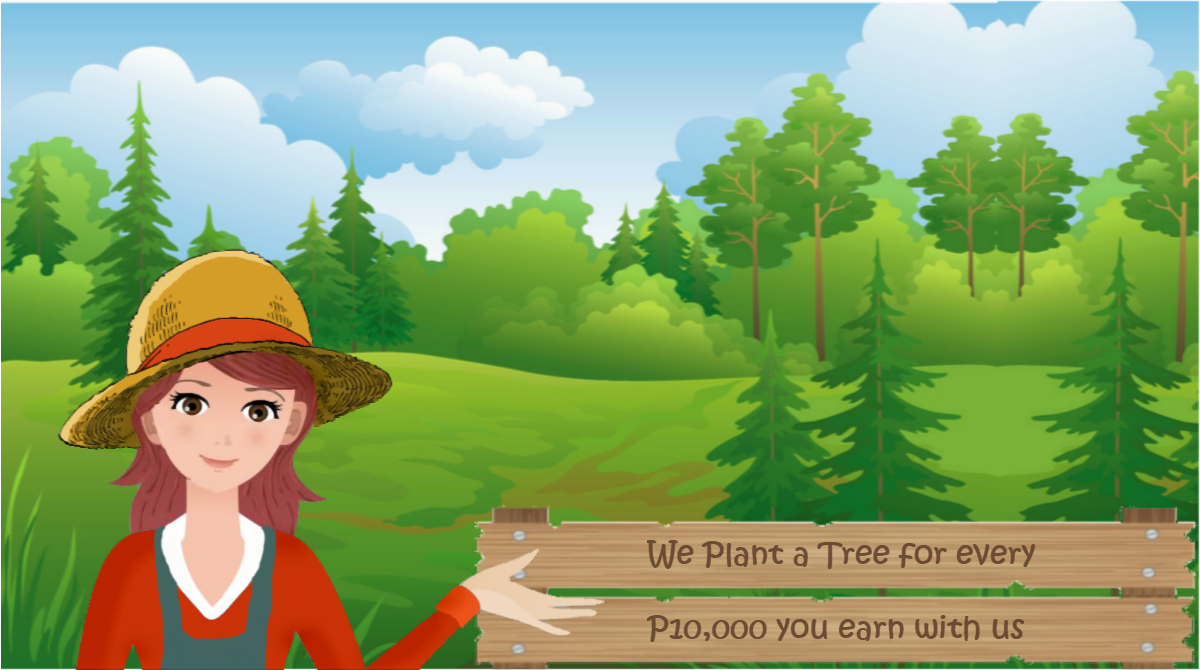 "We will plant a tree for every P10000 you earn"




The status quo

Around 60,000 trees are destroyed every minute due to deforestation, urban development, and agriculture.

Carbon dioxide levels are now at a record high, and carbon dioxide emissions are growing even more quickly than the previous years. This makes global warming a more debilitating issue today. According to NASA, the Greenland ice sheets are decreasing at a rate of 286 giga tonnes per year, increasing the sea level to 3.3 millimeters annually.


How we can help

Trees are a low-maintenance solution for carbon emissions, being natural carbon eaters. They also give shade, prevent flood, promote animal habitat, act as sound barrier, reduce stress levels, and so on.

With the issue of global warming becoming even more threatening, we as normal people seemingly have little to nothing to do. That is not necessarily the case. More and more people far and wide are coming together to promote environmental conservation, and as concerned freelancers and dwellers of the same planet, we can do our part in our own way.

That is why we at wordmasters.io have integrated a project in the platform that can advocate the cause of protecting the planet. For every P10,000 you earn, we will plant a tree. As soon as you earn P10,000, we will send you an item called "Seed of Life". This is your memento for every tree you contributed through your side hustle.


As of Nov 12, 2019, we are to plant 1,423 trees and counting.

The planting will be done in different phases.


The core team will plant trees.
The team will financially support people within the team on tree planting events (for those interested. Comment down below and we will contact you and plan the event)
The team will find selected foundations that can materialize the project.

We are just one of the many groups who want to make a change in our own way. If you have not heard of them yet, TeamTrees.org is also making a mark all throughout the internet. They are a group of YouTubers and Influencers with the goal of planting 20 million trees around the globe by January 1st, 2020. You may also check them out and donate if you want at $1 a tree at www.teamtrees.org.




If you want to further donate, you can also check out the foundations below:If you have some foundations in your area that you want to promote, comment down below.

It's definitely worthwhile to work while being able to take part in making the world a better place. We thank you for choosing us as your freelancing partner, and rest assured we will do what we can to make things better inside and outside the platform.

Thank you and all the best!


---